Lanzarote and Menorca close the commemoration of the 25th anniversary as Biosphere Reserves with a poetic recital
The Cabildo of Lanzarote and the Insular Council of Menorca closed on Monday, March 11, with the reading of a joint statement, the commemoration of the 25th Anniversary of the declaration of both Biosphere Reserves (Unesco). As a result of this twinning and the willingness of both administrations to commemorate the 25th anniversary of the title, there have been numerous acts and joint activities between both islands during the past and present year.
One of them was the poetic recital of the book edition 'Miradas / Mirades' by the poets Daniela Martín and Rafael Hernández from Lanzarote and Silvia Pons and Pere Gomila from Menorca. This book of poems has been edited by the Publications Service of the Cabildo of Lanzarote on the occasion of the commemorative acts and joint activities developed by this 25th Anniversary.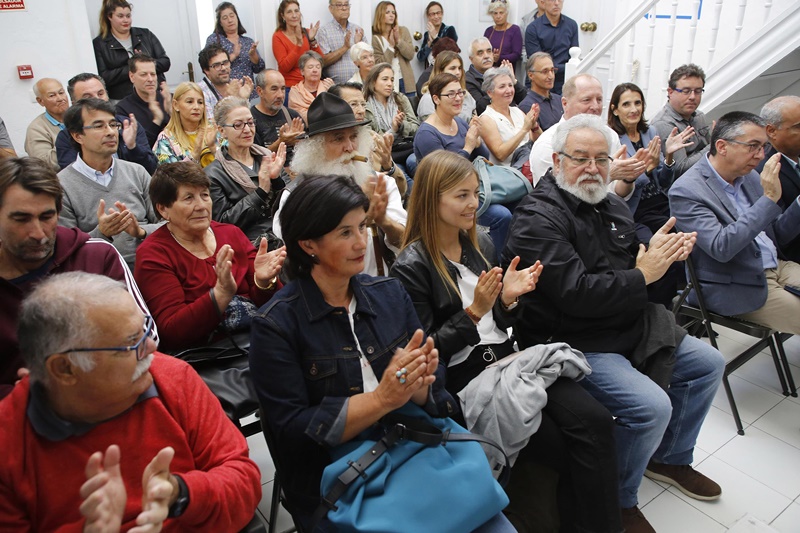 The idea of ​​the exchange of poetic looks arises from the idea of ​​the current Head of the Publications Service of the Cabildo of Lanzarote, Felix Hormiga, also present at the event. Therefore this book of poems is the result of a game in which the poets of Lanzarote look at Menorca and the Menorcans at Lanzarote. To do this, each one separately, moved to the opposite island and for a week they gathered the impact, the impressions and reflections that were born from the experience and that have now been reflected in this book.
The poets, therefore, offer us in this work their vision on the reality of two islands located in two different seas that share the objective of sustainability, respect for nature and environmental quality, while both must count as main source of income with tourism.