01may10:00 am03ago(ago 3)8:00 pm'In the midst of your pride', exhibition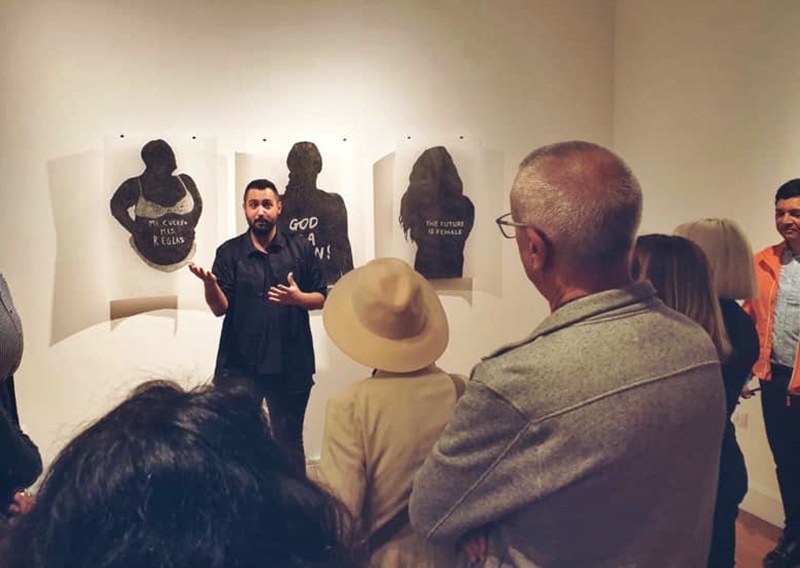 Event Details

The idea starts with a retrospective of César Manrique without César Manrique. Inaugurated in the afternoon yesterday at the Casa de la Cultura Agustín de la Hoz, 'In the midst of its pride' revolves around statements made by César Manrique in 1979.

Curated by Adonay Bermúdez, the show revolves around the social commitment of the words of Manrique transformed into the talk of 14 Canarian artists: Juan Hidalgo, PSJM, Noelia Villena, Raisa Maudit, Acaymo S. Cuesta, Néstor Torrens, Magnolia Soto, Manolo Millares, Mariví Gallardo, Nicolás Laiz Placeres, Miguel G. Morales, Luna Bengoechea, Miriam Durango and Marea Negra.

The foundation of the project was to try to discover what Manrique would have said or done if he were still alive today. The exhibition, free of charge, can be visited until August 3 at the Casa de la Cultura Agustín de la Hoz.
Dia

Mayo 1 (Miercoles) 10:00 am - Agosto 3 (Sabado) 8:00 pm
Localidad

Casa de la Cultura Agustín de la Hoz

Av. la Marina, 7, 35500 Arrecife, Las Palmas