22nov(nov 22)10:00 am23(nov 23)1:00 pmGuided visits to the areas of Zonzamas and Fiquinineo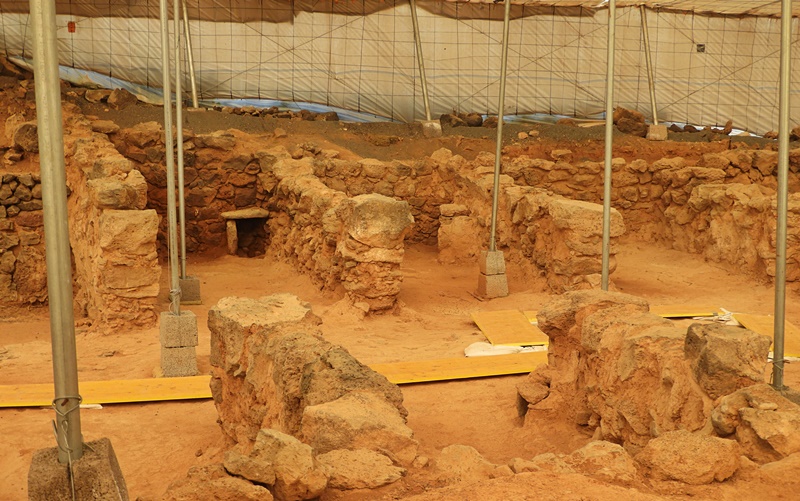 Event Details

The visits can be made every Thursday at the Zonzamas site, and on Fridays at the Fiquinieno, between 10:00 and 1:00 p.m., with one hour per visit. The guided routes will be organized in three shifts with a maximum limit of 20 people.

Those interested in doing any of the visits to these sites must register in advance, by calling the Telephone Service of the Historical Heritage of the Cabildo (928 81 01 00 ext.:2307) or by sending an email to dorym@cabildodelanzarote.com.
Dia

22 (Jueves) 10:00 am - 23 (Viernes) 1:00 pm
Localidad

Poblado de Zonzamas

35507 Teguise, Las Palmas
Future Event Times in this Repeating Event Series
29 Noviembre, 2018 10:00 am6 Diciembre, 2018 10:00 am13 Diciembre, 2018 10:00 am20 Diciembre, 2018 10:00 am27 Diciembre, 2018 10:00 am3 Enero, 2019 10:00 am10 Enero, 2019 10:00 am17 Enero, 2019 10:00 am24 Enero, 2019 10:00 am31 Enero, 2019 10:00 am7 Febrero, 2019 10:00 am14 Febrero, 2019 10:00 am21 Febrero, 2019 10:00 am28 Febrero, 2019 10:00 am7 Marzo, 2019 10:00 am14 Marzo, 2019 10:00 am21 Marzo, 2019 10:00 am28 Marzo, 2019 10:00 am4 Abril, 2019 10:00 am11 Abril, 2019 10:00 am18 Abril, 2019 10:00 am25 Abril, 2019 10:00 am2 Mayo, 2019 10:00 am9 Mayo, 2019 10:00 am16 Mayo, 2019 10:00 am23 Mayo, 2019 10:00 am30 Mayo, 2019 10:00 am6 Junio, 2019 10:00 am13 Junio, 2019 10:00 am20 Junio, 2019 10:00 am27 Junio, 2019 10:00 am4 Julio, 2019 10:00 am11 Julio, 2019 10:00 am18 Julio, 2019 10:00 am25 Julio, 2019 10:00 am1 Agosto, 2019 10:00 am8 Agosto, 2019 10:00 am15 Agosto, 2019 10:00 am22 Agosto, 2019 10:00 am29 Agosto, 2019 10:00 am5 Septiembre, 2019 10:00 am12 Septiembre, 2019 10:00 am19 Septiembre, 2019 10:00 am26 Septiembre, 2019 10:00 am3 Ocutbre, 2019 10:00 am10 Ocutbre, 2019 10:00 am17 Ocutbre, 2019 10:00 am24 Ocutbre, 2019 10:00 am31 Ocutbre, 2019 10:00 am7 Noviembre, 2019 10:00 am14 Noviembre, 2019 10:00 am21 Noviembre, 2019 10:00 am28 Noviembre, 2019 10:00 am5 Diciembre, 2019 10:00 am12 Diciembre, 2019 10:00 am19 Diciembre, 2019 10:00 am26 Diciembre, 2019 10:00 am2 Enero, 2020 10:00 am9 Enero, 2020 10:00 am16 Enero, 2020 10:00 am23 Enero, 2020 10:00 am30 Enero, 2020 10:00 am6 Febrero, 2020 10:00 am13 Febrero, 2020 10:00 am20 Febrero, 2020 10:00 am27 Febrero, 2020 10:00 am5 Marzo, 2020 10:00 am12 Marzo, 2020 10:00 am19 Marzo, 2020 10:00 am26 Marzo, 2020 10:00 am2 Abril, 2020 10:00 am9 Abril, 2020 10:00 am16 Abril, 2020 10:00 am23 Abril, 2020 10:00 am30 Abril, 2020 10:00 am7 Mayo, 2020 10:00 am14 Mayo, 2020 10:00 am21 Mayo, 2020 10:00 am28 Mayo, 2020 10:00 am4 Junio, 2020 10:00 am11 Junio, 2020 10:00 am18 Junio, 2020 10:00 am25 Junio, 2020 10:00 am2 Julio, 2020 10:00 am9 Julio, 2020 10:00 am16 Julio, 2020 10:00 am23 Julio, 2020 10:00 am30 Julio, 2020 10:00 am6 Agosto, 2020 10:00 am13 Agosto, 2020 10:00 am20 Agosto, 2020 10:00 am27 Agosto, 2020 10:00 am3 Septiembre, 2020 10:00 am10 Septiembre, 2020 10:00 am17 Septiembre, 2020 10:00 am24 Septiembre, 2020 10:00 am1 Ocutbre, 2020 10:00 am8 Ocutbre, 2020 10:00 am15 Ocutbre, 2020 10:00 am22 Ocutbre, 2020 10:00 am