20jul(jul 20)10:00 am31ago(ago 31)8:00 pm'The European Space Agency in the Geopark Lanzarote', photographic exhibition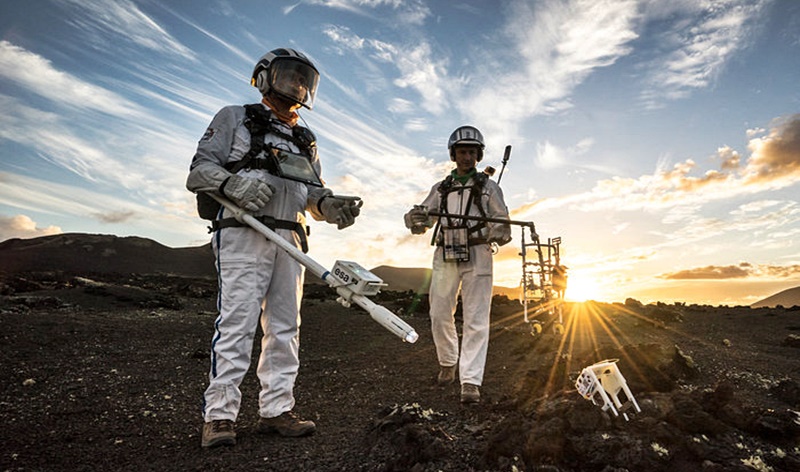 Event Details

On July 20, the exhibition called 'La E.S.A. in the Lanzarote 'Geopark. This is a sample of 35 photographs that collects moments of the field training (PANGEA campaign) made by the astronauts of the European Space Agency on the island since, since it is a geologically relevant spatial analogue, it allows them to have been made scientific tests and research that will help a greater knowledge of other planets and asteroids.

"This exhibition includes a set of representative photographs, taken during the different editions developed through the ESA-PANGEA Program. The images are primarily intended to transfer to society, clearly and simply, with synthetic, informative and explanatory texts, what has been done and has been done and why Lanzarote is important for the future exploration and research of Mars and also of the Moon. "

The introduction and texts of the images have been contributed by Dr. Jesús Martínez Frías, Director of the Geosciences Laboratory of Lanzarote (IGEO, CSIC-UCM) and the Spanish Network of Planetology and Astrobiology. ESA-PANGAEA instructor (Lanzarote).
 
The photographic exhibition will be installed in the exhibition hall "El Aljibe" in Haría, from July 20 to August 31, 2019.
Dia

Julio 20 (Sabado) 10:00 am - Agosto 31 (Sabado) 8:00 pm
Localidad

El Aljibe de Haría

Plaza de la Constitución, 1, 35520 Haría, Las Palmas